You may not have known that Fiat-Chrysler Automobiles held a
2018 Drive For Design contest
. The challenge was to design what a 2030 Jeep Wrangler might look like. While it's too late to participate, you're just in time to view the winners.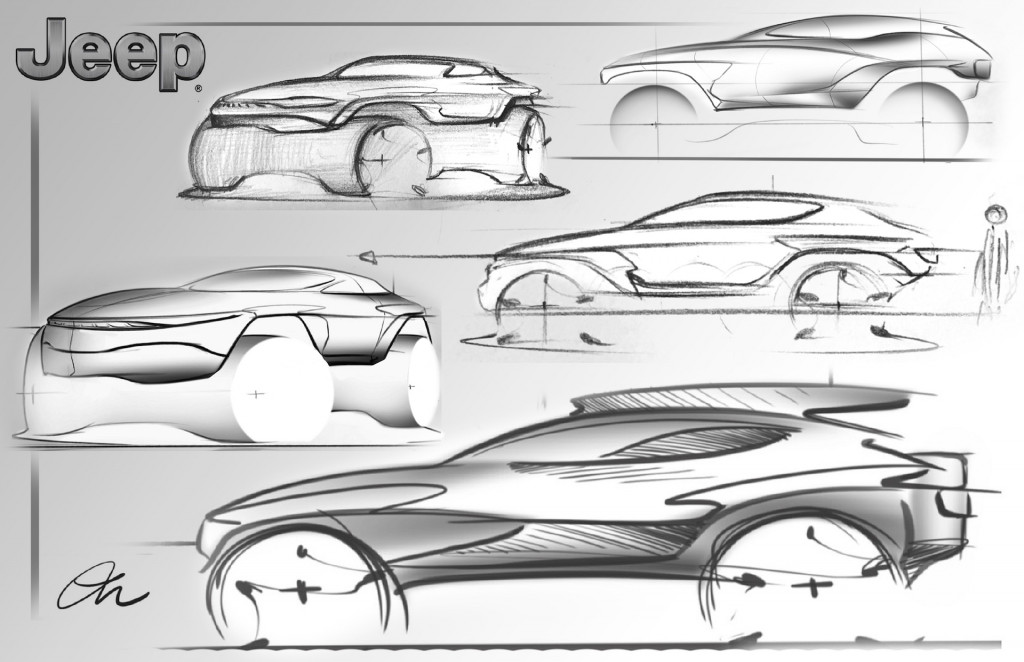 In third place, we see the designs of Jinho So, a Buffalo, New York native. While only realized as sketches, So's design is arguably the most radical of the winners. This design moves away from the traditionally boxy shapes we usually see in an SUV. Instead, it takes a thinner, sleeker approach while still keeping the utilitarian wheels. It looks like the cross-child between a lifted truck and a Zagato if you ask me.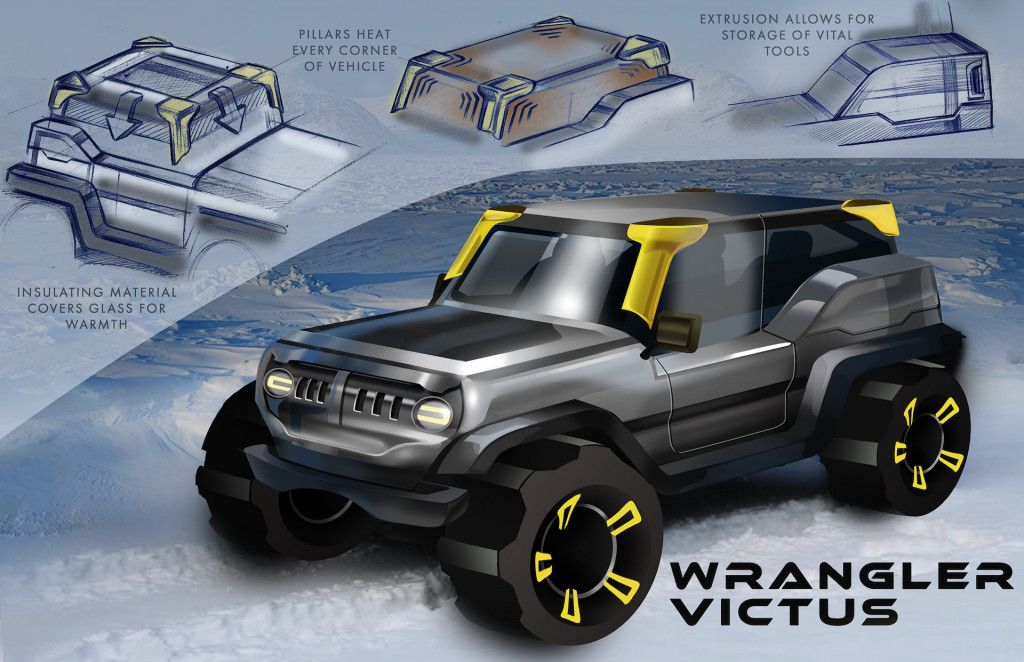 In second place is Emily Bryson, of Miami, Florida. She took a cooler approach to the Wrangler. Dubbed
the Victus
, this one is built around keeping you warm in the coldest climates. Beefy tires and rounded headlights indicate a more terrain-focused build. While a smaller grille, insulated glass coverings, and corner heaters encourage a warm and comfortable cabin. With side extrusion for storage, this is absolutely an "Arctic expedition" kind of vehicle.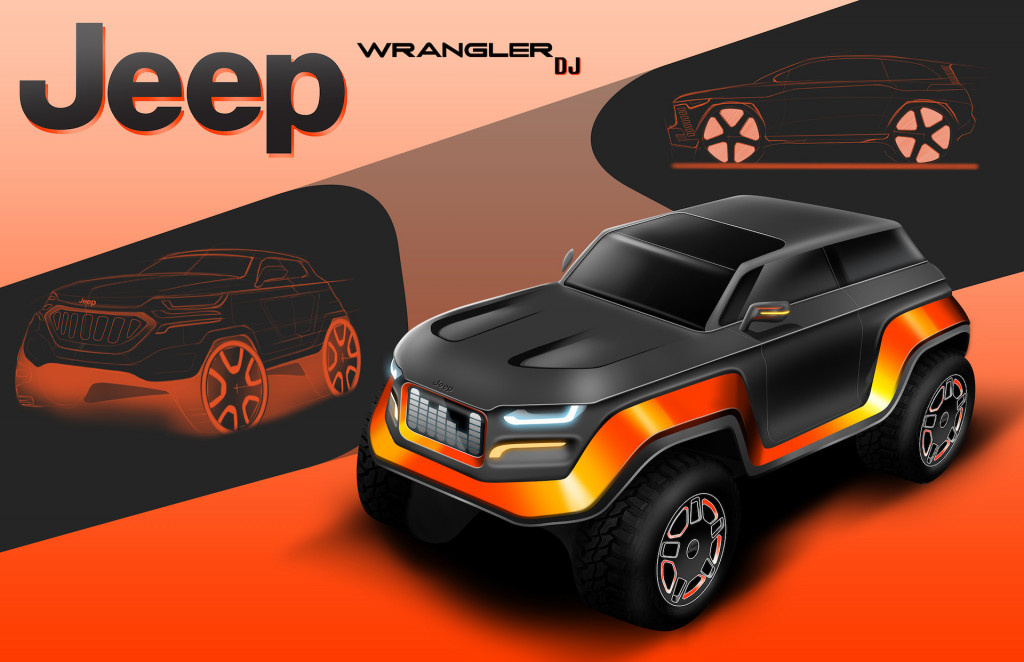 The first place award goes to Eduard Cret, also from Miami. Cret modernized the vehicle, embracing the futuristic potential of an SUV. The smooth yet blocked lines of the vehicle hold a stark contrast to each other. The black body darkened by the vibrant orange lines. The grille appears to be replaced by an audio equalizer, which fits in with it's concept name, the
DJ
. I'm not sure how that would work logistically, but it looks great. This is the kind of car you'd get thrown into when being kidnapped by the cyberpunk future Yakuza.
All three students won a behind-the-scenes tour of the FCA U.S. Product Design studios. There they will get to work directly with a professional automotive designer. They will also participate in a two-week-long automotive design course at Lawrence Technological University, and receive passes to the "EyesOn Design Automotive Design Exhibition" in Grosse Pointe Shores, Michigan, on June 17.
To further encourage their creative spirit, they will also be given a Wacom MobileStudio Pro 16 computer and an iPad with an Apple Pencil.