New information comes out of the
2018 Paris auto show
regarding Infiniti's Q60 Project Black S prototype. The coupe was presented at the event on Tuesday to kick off the company's efforts toward electrification.
If you thought the
Infiniti Q60
wasn't impressive enough, the Project Black S is for you. The high-performance version of the vehicle features a hybrid powertrain often found in Renault's Formula 1 race vehicles. The partnership was established previously with parent company Nissan.
The concept was revealed first at the 2017 Geneva auto show. With their ideas not solidified, the vehicle has moved forward in the process to the "prototype" phase. It's currently specced to have a 3.0-liter twin-turbocharged V-6 engine pushing 400 horsepower. The compustion engine is then paired with three electric motor generators to raise the HP up to 563. This is enough to establish a 0-60 time of under 4 seconds.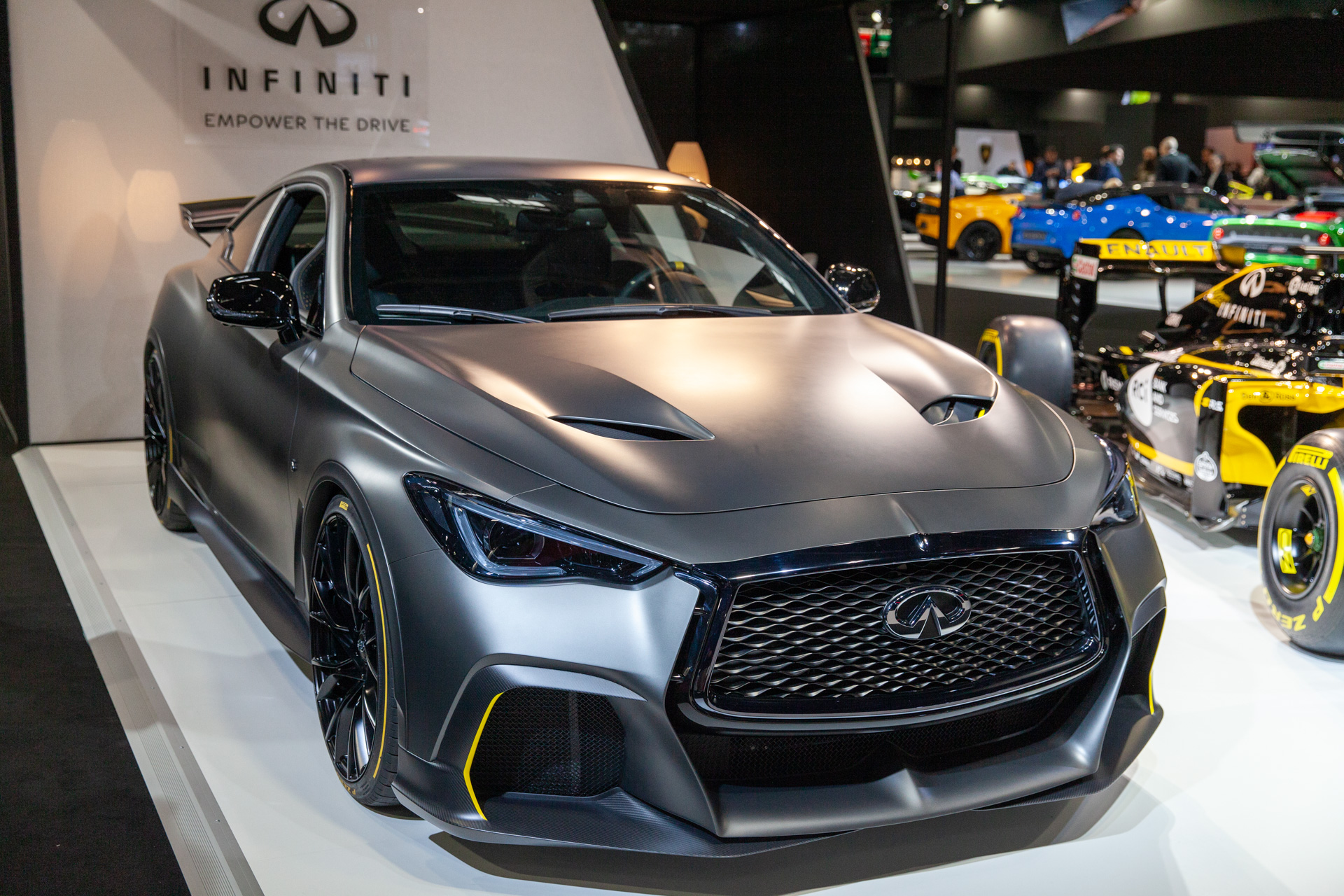 One of the electric motor generators is paired with the engine itself, while the other two are with the two separate turbochargers connected to the system. The turbocharger connected generator can create additional power from the exhaust system, regardless of braking or acceleration. All the while, the engine-connected generator pulls from kinetic momentum while also outputting to the wheels for extra power.
It's not all about the powertrain, however. The
Q60 Project Black S
takes full advantage of F1 secrets to get the best aerodynamic form it can. This is most evident in the rear wing, which was validated by the Renault F1 team's aerodynamicists. They cite the design as an ideal for a downforce focus, one that they use themselves for select tracks.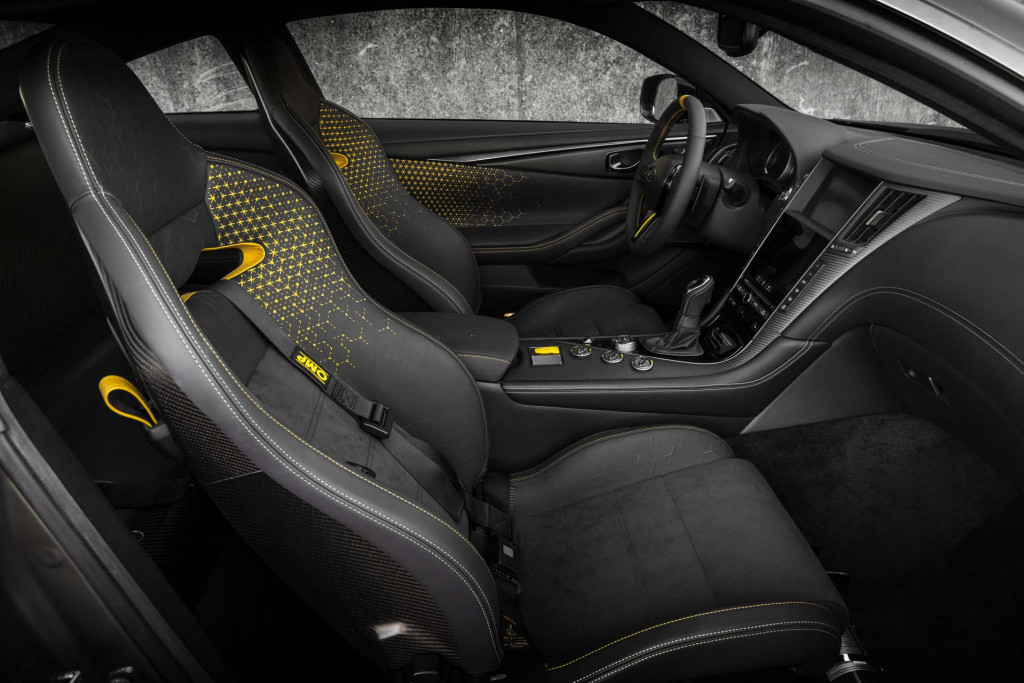 The project has certainly seen some changes since it's 2017 concept form. It weighs less, at a still-heavy 3,915 pounds; it has a new, motorsport style interior; and it features by-wire controls for the steering, the throttle, the gear shifts, and even braking. This is a newfound decision for the Infiniti brand. The company claims the by-wire technology helps with consistency and heat management on hard brakes.
While originally just a concept, various executives have hinted towards the vehicle making it to production. Further testing for the model is scheduled over the next few years. So if it's coming to markets, it won't happen until 2020.